What does it mean to serve? This is a question often asked when thinking about our Members. Skip Prichard once said, "Servant leaders lead with others in mind."
We consider our Members' daily struggles, their goals and dreams and how we can turn those dreams into reality through our solutions. Serving others is the purpose behind why we do what we do. It's what drives us.
Beyond developing the solutions, we also realize the importance of continued education…ensuring our Members have the tools to use each NISC solution to its fullest potential. Learning is key to our success and the success of our Members.
The Member Information Conference (MIC) is NISC's premier learning event. For decades, tens of thousands of Members, Customers and prospective clients have converged upon St. Louis, Mo., for this educational conference. The MIC is designed to help you leverage the power of NISC solutions to bring greater ease to your daily tasks and better streamline your operations. An efficient organization is an effective organization…and an effective organization brings greater customer satisfaction.
What never fails to astonish us is how much we learn from our Members. No matter how many ways we look at and teach about our products, there is always someone who sees it from a different perspective. The applications for our products are endless, and no one understands this better than the Members who use them every day. From this notion, we have learned that oftentimes the students make the best teachers. At the NISC MIC, you will learn not only from NISC subject matter experts but also the NISC Membership itself. Our Member-led sessions have become a vital piece of the conference and a testament to the principle of "Cooperation Amongst Cooperatives."
What does it mean to serve? It means we are there with you, your goals and aspirations are our goals and aspirations, every step of the way.
NISC and our Members, driven to serve.


This year's MIC may only take place over one week, but we still have an exciting and jam-packed lineup. In fact, we've moved to a new format that provides added opportunities for enhanced content, like keynote speakers John Brennan, CIA Director (2013 – 2017), and David Seda, Global Marketing Expert.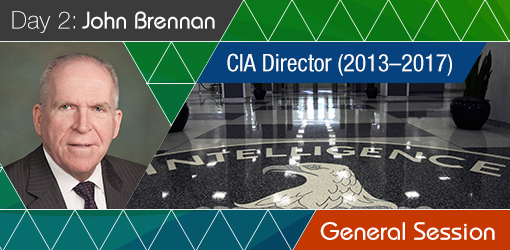 John Brennan's national security career spans 36 years, culminating in his tenure as Director of the Central Intelligence Agency (CIA). Previously he was a Deputy National Security Advisor and Assistant to President Barack Obama for Homeland Security and Counterterrorism.
Brennan will teach MIC attendees how to think about and act quickly in response to events and concerns that can affect your organization. Drawing on his experience spearheading a comprehensive restructuring of the CIA, Brennan discusses the importance of organizational agility and what it takes to undertake, communicate and implement major change initiatives. He also explores the benefits of workforce diversity and how to institute a culture of teamwork and success in any organization.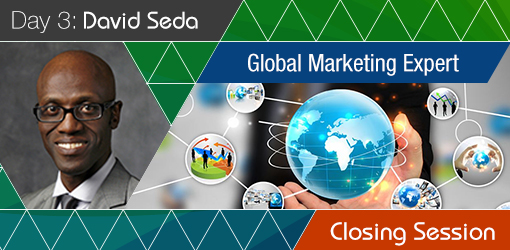 Following a robust morning of concurrent sessions on Day 3, the 2017 MIC will come to a close with lunch and a closing keynote address from Global Marketing expert, David Seda.
Seda has served as Vice President of Global Marketing at Calix for the last five years and has a longstanding international work history spanning numerous countries. Previously, Seda spent 13 years at Cisco as a Marketing Leader, and has also worked for Hewlett Packard and Apple Computer. Specializing in business transformation and customer experience, Seda's skills include marketing management and strategy, branding, advertising, media relations, data-driven analytics, online and social media marketing and go-to-market strategy.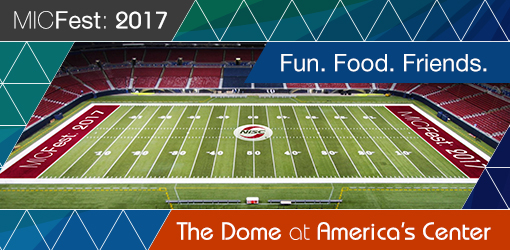 ---

While the MIC is all about sharing knowledge, there is also the important aspect of sharing in a little fun and catching up with your peers. At MICFest, our evening entertainment on Day 2, you'll be able to do just that. The 2017 MICFest will take us to yet another new locale this year: the Dome at America's Center. This multi-purpose stadium is the former home of the St. Louis Rams and many notable events over the past two decades. In keeping with the football theme, NISC will be transforming this space into a tailgate party. Try your hand at a number of sports activities from human foosball to golf to traditional carnival games…Or simply sit back and enjoy a variety of other entertainment options and of course, food. Don't forget to come dressed to represent your favorite team!