Co-op strong
Learn which charity NISC is spotlighting this year
Co-op Strong at the 2023 MIC
Together we are #CoopStrong
Each year during the MIC, we come together to learn, collaborate, and in true co-op fashion, give back via a Co-op Strong event for charity.
As part of the 2023 MIC, Members, Partners, guests and employees will have the opportunity to give back by donating to Dolly Parton's Imagination Library.
Dolly Parton's Imagination Library is a book-gifting program that mails free, high-quality books to children from birth to age 5, no matter their family's income. To date, more than 204 million books have been gifted to children across the U.S. To learn more, visit imaginationlibrary.com.
Co-op Strong 2023 event details are still being finalized. Stay tuned to this site for updates and additional details on this charitable opportunity!
For any questions, please email us at mic@nisc.coop.
Don't Forget to Purchase Your Gear!
Our 2023 MIC t-shirt features this year's MIC logo on the front and the Co-op Strong logo on the back. Shirts are $25 and can only be purchased during the MIC registration process. Shirt sale proceeds will be in support of Co-op Strong and the Dolly Parton Imagination Library.
Be sure to register for the MIC and place your shirt order! Shirts will be available for pickup at the MIC Swag Stop during the event. In addition, if you donate $40 to Co-op Strong during the registration process, you'll get a 2023 MIC beanie.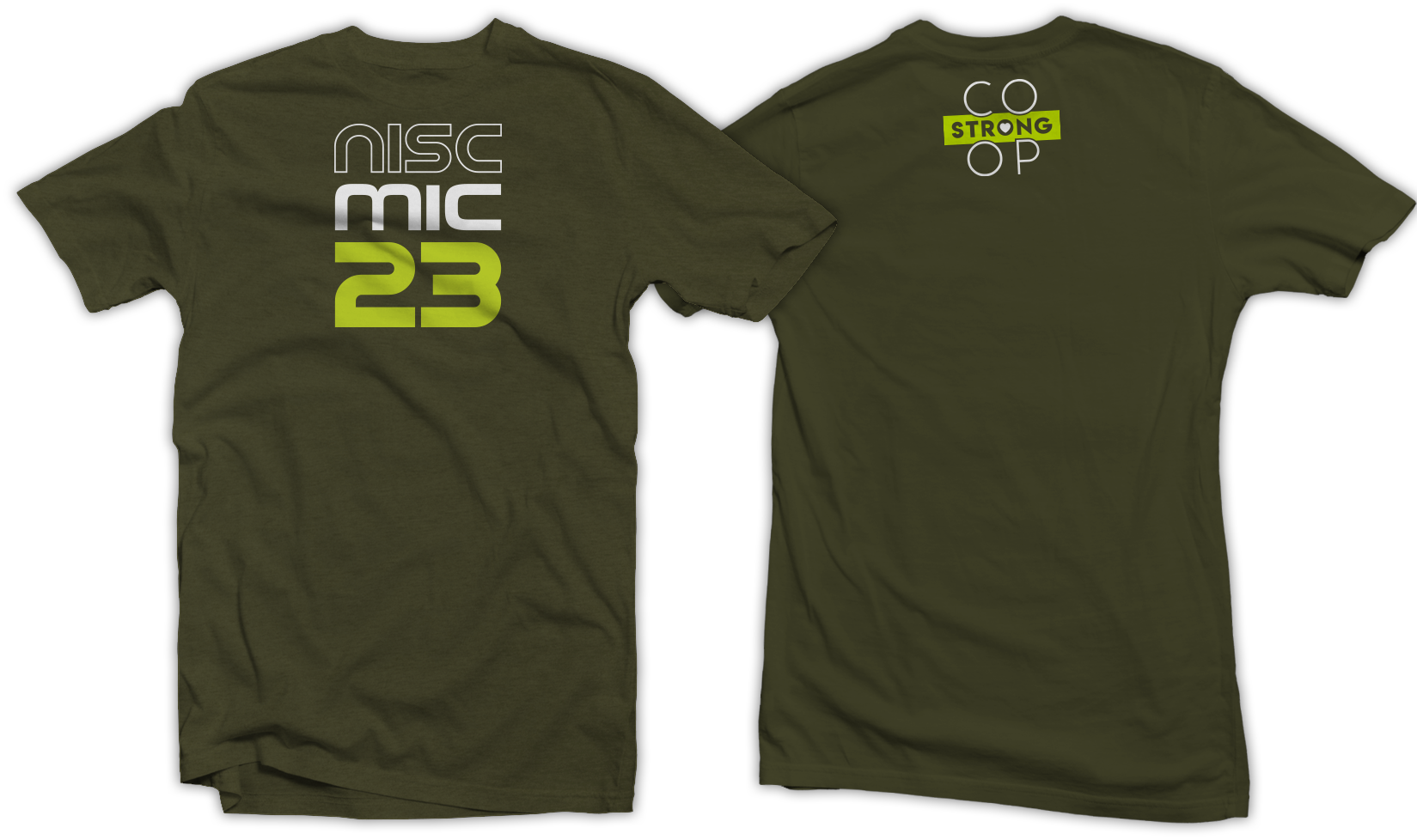 After launching in 1995, the program grew quickly. First books were only distributed to children living in Sevier County, Tennessee where Dolly grew up. It became such a success that in 2000 a national replication effort was underway. By 2003, Dolly Parton's Imagination Library had mailed one million books. It would prove to be the first of many millions of books sent to children around the world.
Dolly's home state of Tennessee pledged to pursue statewide coverage in 2004 and global expansion was on the horizon. After the United States, the program launched in Canada in 2006 followed by the United Kingdom in 2007, Australia in 2013 and the Republic of Ireland in 2019.