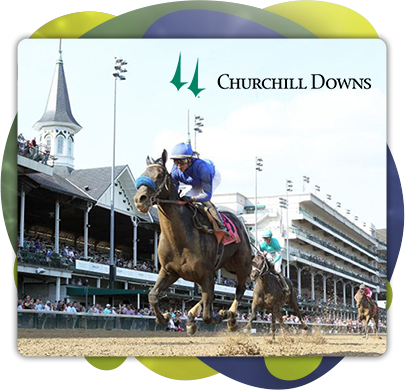 After two full days of learning and networking, MICFest will provide a little bit of relaxation and fun before we bring the 2021 Member Information Conference (MIC) to a close. Join us at the historic Churchill Downs for an unforgettable Louisville experience.
At the home of the Kentucky Derby, the longest-continually running sporting event in America, you can enjoy the legendary sites of Churchill Downs. You'll also be able to experience some of Louisville's unique food and beverages before an exciting performance by country superstars Diamond Rio.
In 1991 with the release of "Meet In the Middle," Diamond Rio became the first country music group in history to reach No. 1 with a debut single. The band is also known for their hits "How Your Love Makes Me Feel," "One More Day," "Beautiful Mess," "Unbelievable," "In A Week or Two" and more.
Diamond Rio recently released I Made It, their tenth studio album. The title track was co-written by the band's lead guitarist Jimmy Olander and features 11 new songs. I Made It is available on iTunes at www.diamondrio.com.
Opening for Diamond Rio is rising country music stars Tigirlily. Comprised of sisters Krista and Kendra Slaubaugh, Tigirlily has been touring across the upper Midwest since they were young teens. After moving to Nashville, Tenn., they have opened for Leann Rimes, Big and Rich, Justin Moore and Chris Janson. Their most recent single, "Somebody Does," rocketed to No. 1 on the iTunes Country Songs and All Genres Songs Charts.